The police ensure entry, inform and assist refugees in need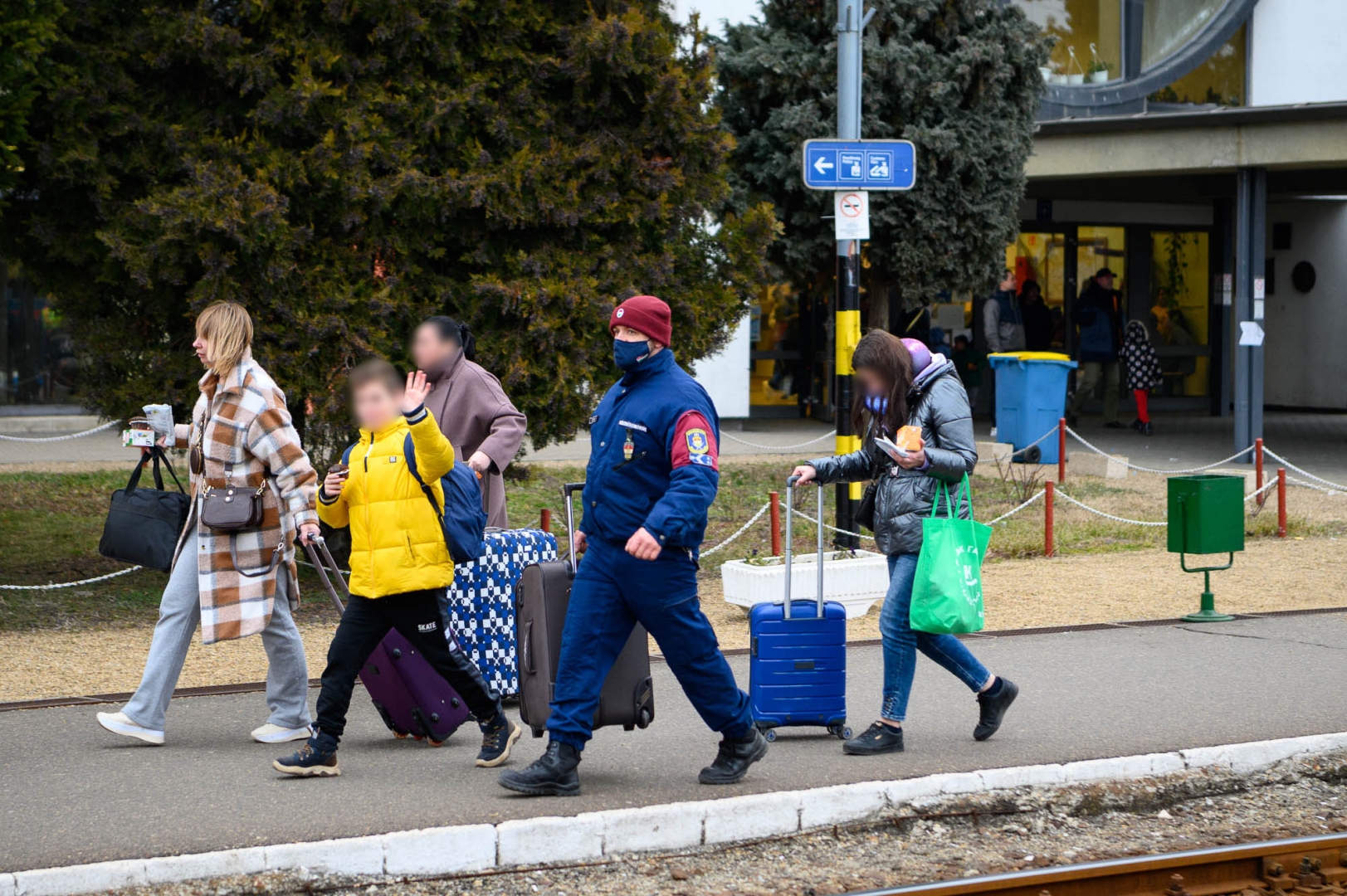 Those fleeing from the hardships of war in Ukraine still arrive in Hungary on trains, vehicles and on foot. Entry on the Szabolcs-Szatmár-Bereg county border crossing point is continuous, there is no congestion.
Police officers working at the border crossing point ensure entry to all refugees from Ukraine to Hungary.
Those who have travel documents entitling them to enter and stay in Hungary and do not need further assistance can travel on from the border crossing points independently according to their destination.
The police also enter those whose travel documents are inadequate, expired, incomplete or don't have any. They are registered at the border crossing points by the police and are provided with a temporary residence permit, which guarantees a legal stay in Hungary for 30 days, during which time they have to visit the competent authority of their place of residence of the National Directorate-General for Aliens Policing to obtain their final documents.
The police, together with the cooperating authorities, the charity organizations and the local governments also help those who are unable or unwilling to travel on and need accommodation and care.